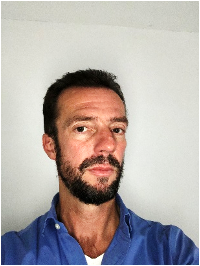 Groep(en)
Contact
Over Bas
Bas Blits, PhD is a passionate scientist with 20+ years of experience in the field of gene therapy. After obtaining his PhD on Gene therapeutic strategies for spinal cord repair in the Verhaagen laboratory, he went for his Postdoctoral training to the Miami Project to Cure Paralysis before joining AMT (currently uniQure), where he spend 10 years of his career. At uniQure he was head of neurobiology research with several research programs in the pipeline bringing to the preclinical arena. He later went on to work at DegenRx, developing a gene therapeutic strategy against amyloid beta oligomers for Alzheimer's Disease and Syngle Therapeutics for Parkinson's disease.
Currently, he is working for SanaGen, stationed at the NIN in the Verhaagen group, working on a collaborative project between Sanquin and the NIN. With the knowledge from Sanquin on Red Blood Cell Disease (RBD) and the NIN on generating recombinant AAV vectors, SanaGen aims on developing a gene therapeutic platform for RBD. Bas is performing proof of concept studies in several research models using AAV generated in the Verhaagen laboratory.
Steun ons werk
De Stichting Vrienden van het Herseninstituut ondersteunt baanbrekend hersenonderzoek. U kunt ons daarbij helpen.
Steun ons werk