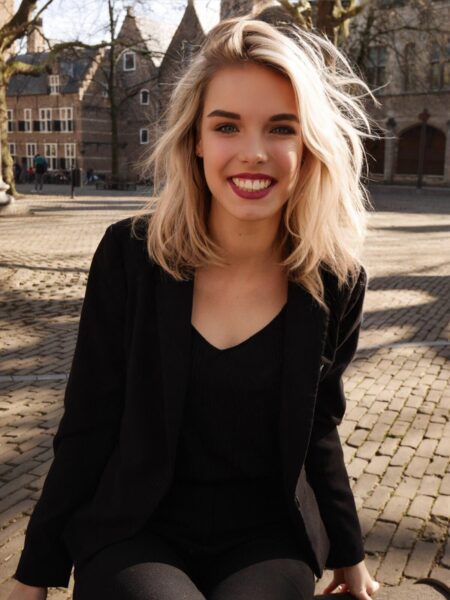 Groep(en)
Contact
Over Puk
I am Puk, a dedicated neuroscience research assistant specializing in the field of visual prostheses. With a profound passion for unraveling the complexities of the human brain, I have devoted my career to contributing to scientific breakthroughs that enhance our understanding of vision restoration.
My journey in neuroscience began during my undergraduate studies, where I developed a keen interest in the intricate workings of the visuomotor system. Fascinated by the potential of prostheses to address both sensory and motor impairments, I pursued opportunities to contribute to this cutting-edge field.
I am proud to have become an integral part of this renowned research group. As a member of this team, I collaborate closely with esteemed neuroscientists and engineers to investigate the neural mechanisms underlying vision and develop novel techniques for bypassing damaged areas of the visual pathway.
Driven by a desire to make a tangible impact on human lives, I am inspired by the potential translation of our findings to clinical applications. Witnessing the transformative effects of visual restoration in our mouse models fuels my determination to pursue further advancements and contribute to the development of human visual prostheses.
Steun ons werk
De Stichting Vrienden van het Herseninstituut ondersteunt baanbrekend hersenonderzoek. U kunt ons daarbij helpen.
Steun ons werk